Starting A Lucrative Cleaning & Sealing Business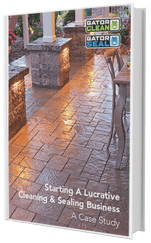 Cleaning and sealing can be tricky business. However, you're missing a huge opportunity for added revenue if you're not offering these services! In our recent interview with Tim Hara, owner of Greenscapes Inc. in Hebron, CT, we collected some inspiring insights on his company's success with cleaning and sealing … and now it's time to share them with you!


Unlock the secrets to sealing and cleaning success by downloading the case study today!